Exceptional technology professionals
For clients
Trusted project resourcing and proven track record
Vetted & accredited personnel
Preferred supplier on Government panels
Compliance and labour-hire licenses
Value-added differentiators
Guaranteed resourcing
For candidates
Access large, transformation projects
Short- and long-term contracts available
Preferred supplier on Government panels
Permanent/contract, PAYG, ABN or payroll engagement options
Funded clearances
On-site, our office and hybrid available
Preferred supplier arrangements with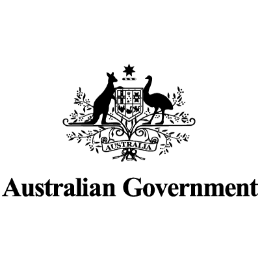 For clients
Trusted project resourcing and proven track record
We have a proven track record of providing vetted & accredited personnel to client project teams. We only accept the best candidates for your team. Qualifications, experience, certifications, and fit are all considered before offering our accredited personnel.  We understand clearances, permitting, WHS standards and employment statuses to ensure perfection.
Vetted & accredited personnel
Our dedicated professional sourcing and placement team manages all aspects of placing a specialist with you for a short or long-term engagement. From candidate screening, consistent resume formatting, expedited paperwork, timesheet approvals and compliant invoicing, we manage the admin, so you can manage your project.
Preferred supplier on Government panels
We maintain positions on all major Government panels, and we hold preferred supplier status with most enterprise-sized businesses. This reduces risk when you are choosing a partner, streamlines procurement and ensures your project is not delayed.
Compliance and labour-hire licenses
We hold up-to-date Labour Hire Licenses in all relevant jurisdictions, so you can rest assured that your resourcing partner is maintaining all compliance requirements to protect your projects.
Value-added differentiators
We understand the Australian market, both Government as well as enterprise organisations. After 30 years of providing guaranteed client outcomes on software projects, we know what it takes to make your project successful and mitigate resourcing risks. We know you wish to undertake projects internally via a more agile approach, which often grants an opportunity to change requirements throughout and increase flexibility. Our ability to match the perfect personnel streamlines onboarding times reduces project risk and improves efficiency and productivity.
Specialists currently available
The SRA register of accredited specialists includes the best consultants available.  These candidates are already screened, have had their certifications confirmed, are all experienced at working within blended teams and have proven track records of success.
Project Managers
Developers
Systems Analysts
Enterprise Architects
Test Managers
CRM Consultants
SAP Experts
Data Analysts
Infrastructure Architects
BI Consultants
GIS Specialists
Project Co-ordinators
Scrum Masters
Business Analysts
Integration Architects
Change Managers
Testers
Analyst/Programmers
Report Writers
Functional Analysts
Database Administrators
Mobile Developers
Cloud Architects
Solution Architects
For candidates
Choose SRA to represent you
We maintain a dedicated and professional team to ensure you are well looked after.  We are preferred suppliers to Commonwealth and State Government departments as well as being able to place personnel into enterprise organisations in all industries.  We are not a recruitment agency.  We are a professional services firm with 30 years of experience in ICT consulting across Australia and internationally.  We know what staff on project teams require to be successful.
When you are approved as an SRA Accredited Specialist, you can expect:
Outstanding rates
Access to Govt contracts
Resume assistance
Employment/engagement options
Expedited paperwork
Relocation support
On-time payment
Extensions negotiated for you
Interview coaching
ABNs/Payroll Co's welcome
Local support
Simple one-step time sheets
Always open opportunities
We have some clients that are always looking for certain specialists to join their projects and allow us to "float" candidates to them for the following positions:
Project Managers
Business Analysts
Test Managers/Analysts
Senior .NET Developers
Data Analysts
Please use the form below to register your interest for upcoming jobs.
Open Jobs
There are no job listing at the moment.
Register Your Interest for Upcoming Jobs
"*" indicates required fields